XLA Miniature Linear Actuator
(open-loop and closed-loop)
Meet the XLA Series, the world's smallest high-speed actuator with integrated encoder
The XLA is a piezo-driven linear actuator that comes in two sizes and two control types:
- Open-loop version: integrated controller, analog/PWM speed and direction control (and limit switches). Very compact and small. A break-out board is available for testing.
- Closed-loop version: external controller (XD-A) + integrated position sensor (= go to any position)
Not sure if you need open-loop or closed-loop? This page makes it all clear!
Select your driving force: NEW
Encoder resolution (only for closed-loop model):

Dimensions: 22,7 x 14,8 x 5,4 mm (4,9 mm without coverplate)
Mass: 5.5 grams
Product code (first make a product selection):
Volume prices start at € 100 per motor/actuator. Prices depend on encoder resolution, rod length and quantity.
1 - 2 weeks leadtime for most products !
Compact & light mini actuator
---
The Xeryon ultrasonic mini linear actuator is a precise and very fast micro actuator driven by our Crossfixx noiseless ultrasonic piezo motor. This allows for high speed motion and precise positioning. The open-loop model has (adjustable) magnetic limit-switches. The self-locking piezo motor holds the position of the actuator when it is not powered. As a result, energy consumption and heat generation are considerably reduced. The XLA is the fastest actuator of this size in the world! The XLA is a real OEM product but a break-out board is available for test setups.

Not small enough? We also design custom actuators for your specific product! Contact us to talk about a custom actuator design!
---
Break-out board for testing the XLA-OPEN with analog signals or a USB connection to a PC.
Mechanical properties
Size: 22,7 x 14,8 x 5,4 mm (4,9 mm coverless)
Weight: 5,5 grams (dependent on rod length)
Travel range : 5 - 300 mm
Force: 1 or 3 N
Lifetime: > 100 km
Blocking force: 1 or 3 N
Traction force: 1 or 3 N
Positioning
Speed: 10 µm/s to 1000 mm/s
Limit switches integrated
---
Features
Flex cable outlet on top
Different actuator lengths
---
---
---
---
---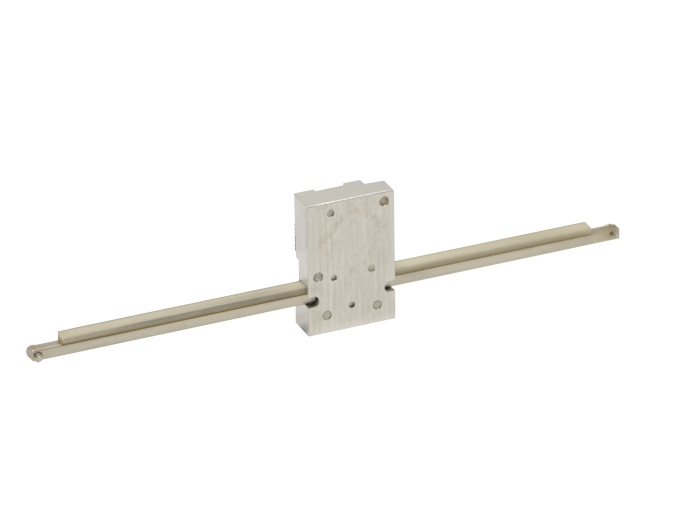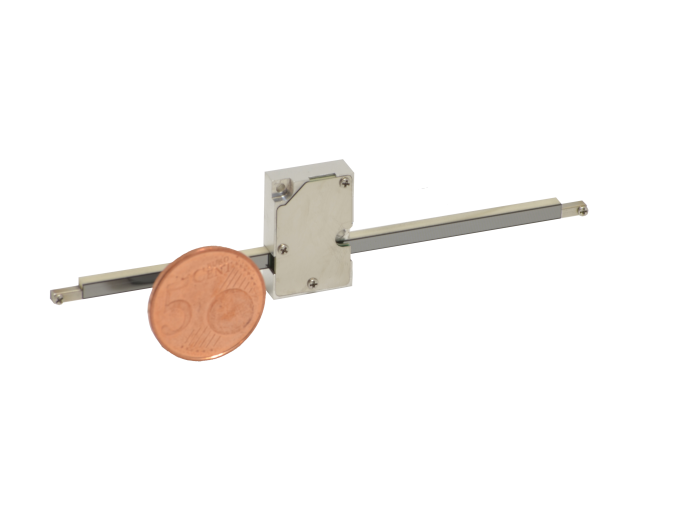 Did you not find exactly what you are looking for? You'll be amazed how affordable a custom project is. Request your pricing below.