XLA Miniature Linear Actuator
(open-loop and closed-loop)
Meet the XLA Series, the world's smallest high-speed actuator with integrated encoder
The XLA is a piezo-driven linear actuator that comes in two versions:
- Open-loop version: integrated controller, end-to-end motion (using limit switches). Very compact and small.
- Closed-loop version: external controller (XD-A) + integrated position sensor (= go to any position)
Not sure if you need open-loop or closed-loop? This page makes it all clear!
Select your driving force: NEW

Dimensions: 22,7 x 14,8 x 5,4 mm (4,9 mm without coverplate)
Mass: 5.5 grams
Prices start at € 250 per actuator. Prices depend on encoder resolution, rod length and quantity.
Compact & light mini actuator
---
The Xeryon ultrasonic mini linear actuator is a precise and very fast micro actuator driven by our Crossfixx noiseless ultrasonic piezo motor. This allows fast positioning with nanometre accuracy in the version with integrated encoder or fast point-to-point motion using limit switches in our open-loop model. The self-locking piezo motor holds the position of the actuator when it is not powered. As a result, energy consumption and heat generation are considerably reduced. The XLA is one of the smallest closed loop actuators available on the market today! Not small enough? We also design custom actuators for your specific product! Contact us to talk about a custom actuator design!
Mechanical properties
Size: 22,7 x 14,8 x 5,4 mm (4,9 mm coverless)
Weight: 5,5 grams (dependent on rod length)
Travel range : 5 - 300 mm
Force: 1 or 3 N
Lifetime: > 100 km
Blocking force: 1 or 3 N
Traction force: 1 or 3 N
Positioning
Speed: 10 µm/s to 1000 mm/s
Limit switches integrated
---
Features
Flex cable outlet on top
Different actuator lengths
---
---
---
---
---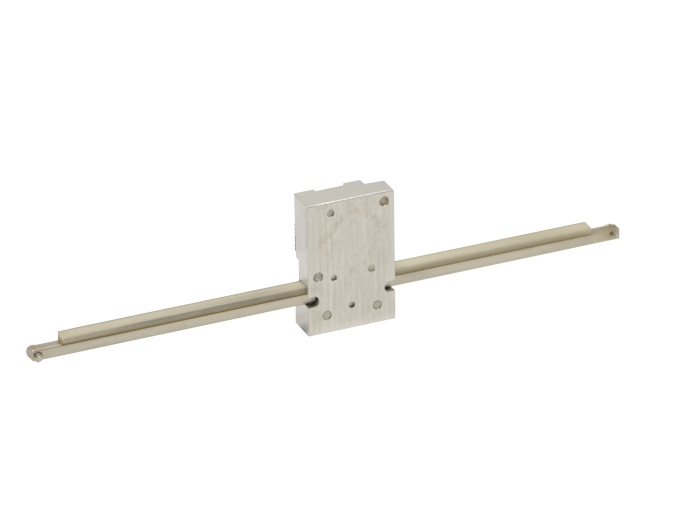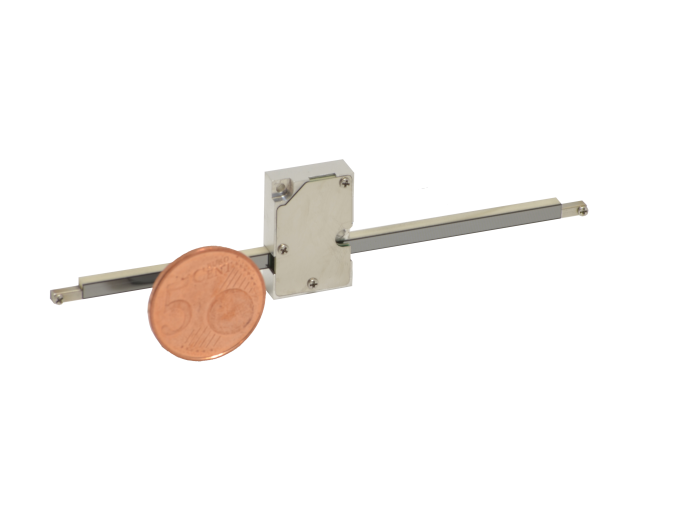 Did you not find exactly what you are looking for? You'll be amazed how affordable a custom project is. Request your pricing below.